Who We Are
Garfield Christian Church is a safe place for those who are seeking to hear, investigate and believe the message of Jesus Christ the Son of God.
Garfield Christian Church was born from a movement called the "Restoration Heritage." This heritage is not a denomination, but rather a coming together of Christians with a common plea for restoring the unity of the Lord's church, based on biblical authority, for world evangelism.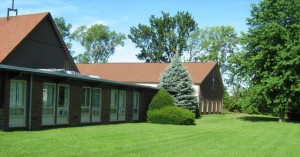 We are a family of believers committed to: Connect with God, Grow in Christ, Serve One Another, and Reach the Lost.   Our mission is based upon The Great Commandment: "Love the Lord your God with all your heart and with all your soul and with all your mind" and "Love your neighbor as yourself" (Matthew 22:37-39) and The Great Commission:  "Go and make disciples of all nations, baptizing them in the name of the Father and of the Son and of the Holy Spirit,  and teaching them to obey everything I have commanded you" (Matthew 28:20).